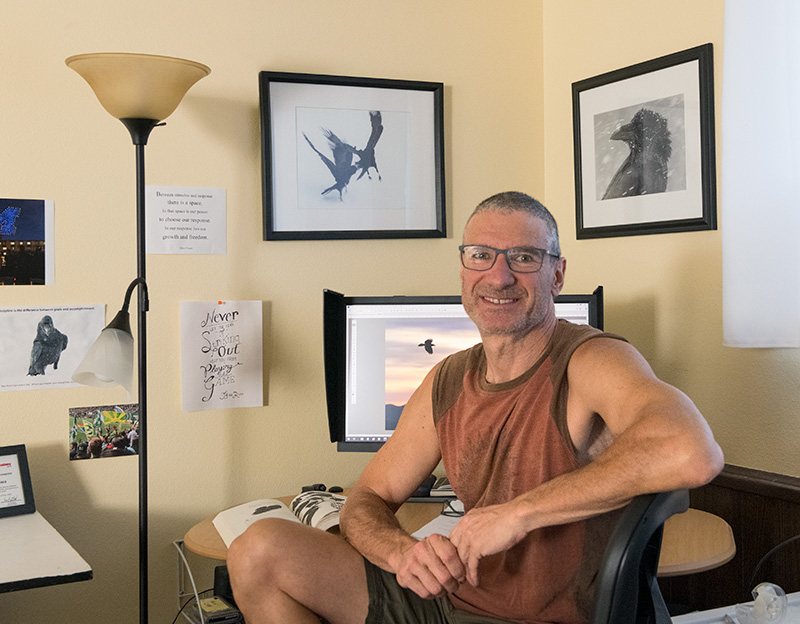 Adam Bacher's images of Ravens reflect a raw intimacy between photographer and subject. Often close enough to feel air rushing through muscular wings, the personal connection captured in his Raven photographs is what makes this work so exciting.
As he continues photographing, exhibiting, and giving lectures about his Raven work, Bacher has been astonished by the connections that people have to the birds. Raven lovers seem to be everywhere, and he has come to understand the deep cultural, historical, universal, and personal experiences people have had with them.
With three new exhibits this past year, Bacher has been expanding the reach of his work with keynote speeches drawing on lessons he has learned from working with Ravens. In From Impasse to Insight – A Bird's Eye View of Work-Life Balance, Bacher speaks about the carefree nature of Ravens. He encourages us to take a mindful look at our internal perspectives and focus, in order to write our personal narratives in a joyful and harmonious way.