Ravens

RECENT EXHIBITS

Ravens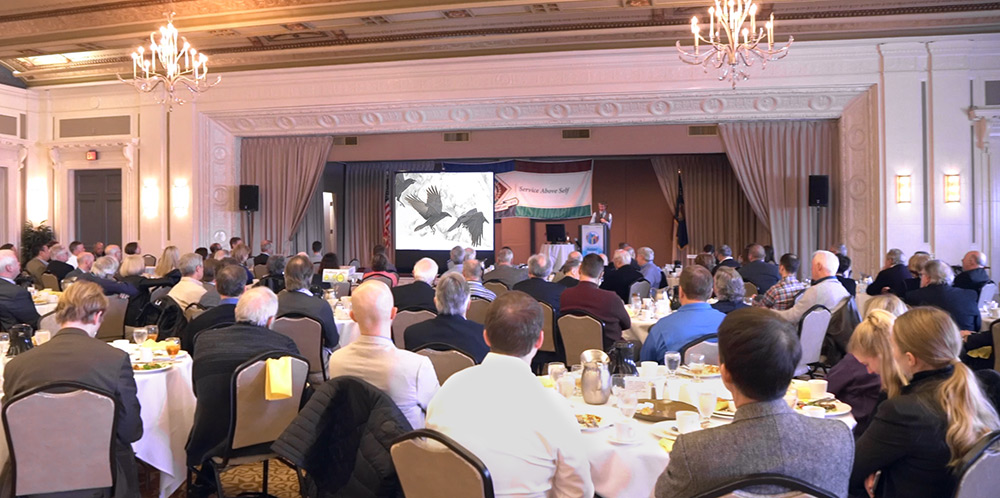 Giving a keynote speech to the Rotary Club of Portland was a real treat. Special thanks to Patrick Galvin for extending the invitation to speak.
"Your talk at Rotary was beautifully delivered and full of poetic messages. I found myself wanting to take notes about your words but couldn't pull my eyes away from your images on the screen. I was transfixed. Thank you for sharing that powerful reminder about taking care of ourselves, slowing down and appreciating the natural world." – Wendy Usher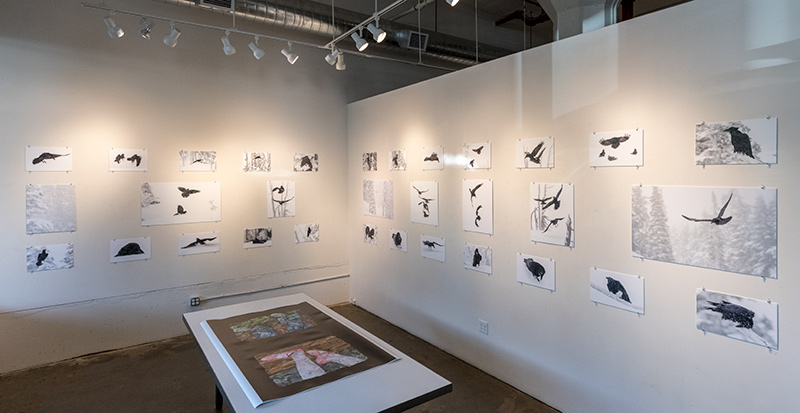 Pushdot Studio, in SE Portland, Oregon, is a boutique gallery and full-service fine-art printing company. It was a joy to work with Pushdot's owner, Lincoln Miller, to put this exhibit together. Lincoln is a master at his craft. The printing and layout of the exhibit was exquisite.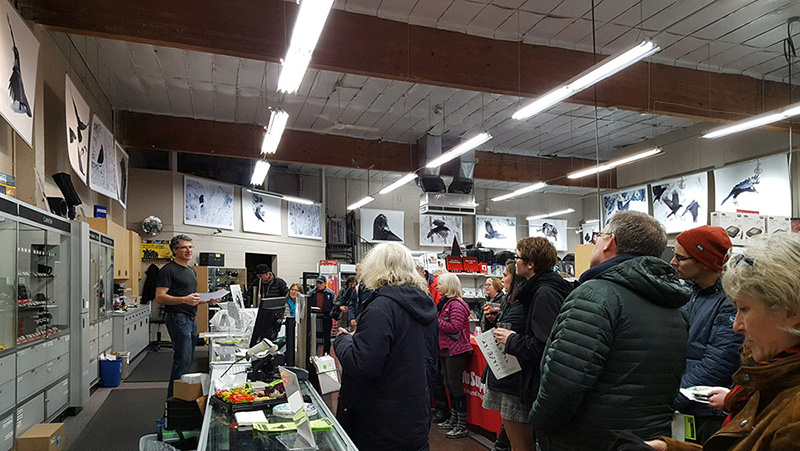 It's hard to describe the feeling I had when I first saw 30 of my favorite Raven photographs displayed as 60″ x 44″ murals, at Portland Oregon's Pro Photo Supply.
We curated this exhibit the month before it went up, and Pro Photo Supply did all the printing and hanging. I was astonished by the success of the show. This photo is from a short presentation I gave at the opening in January 2019.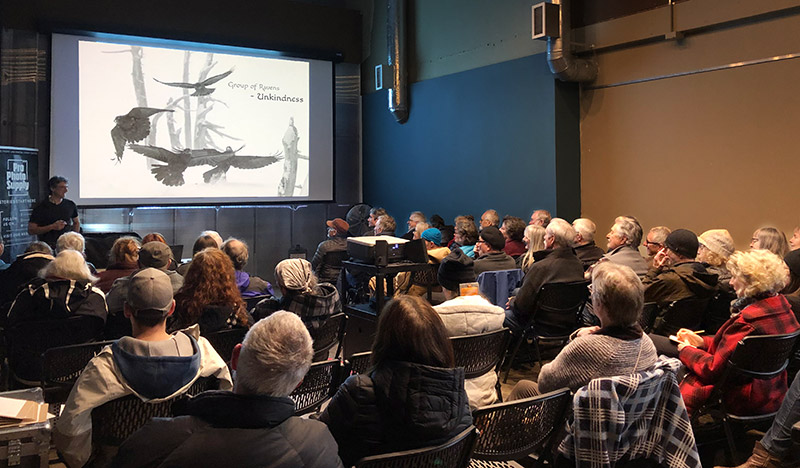 Ravens inspire me. And through public speaking I strive to inspire others.
"Your commitment, images and words are inspirational and informative and superbly presented. Thank you for your passion, love and joy in creation." – Sam Muller
"I attended Adam's show earlier this week. I was blown away with not only the images, but also with him and the almost spiritual nature of his presentation." – Kelly O'Hanley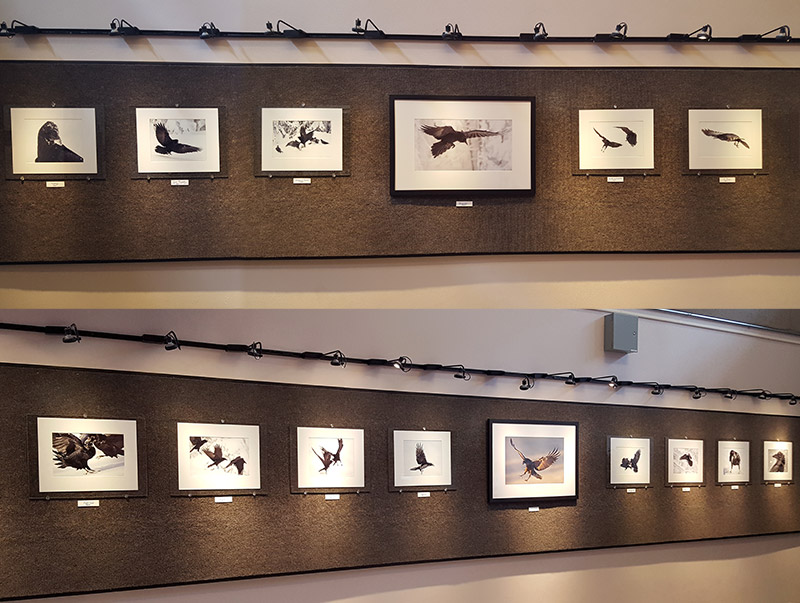 Camerawork Gallery, in Portland Oregon, has the distinction of being the nation's oldest continuously-operating, fine art photography gallery. It was founded in 1970 through the encouragement of Minor White.
Sharon Lavier O'Keefe, the gallery's current executive director, along with curator, George Olson, were a pleasure to work with putting this show together in 2017.