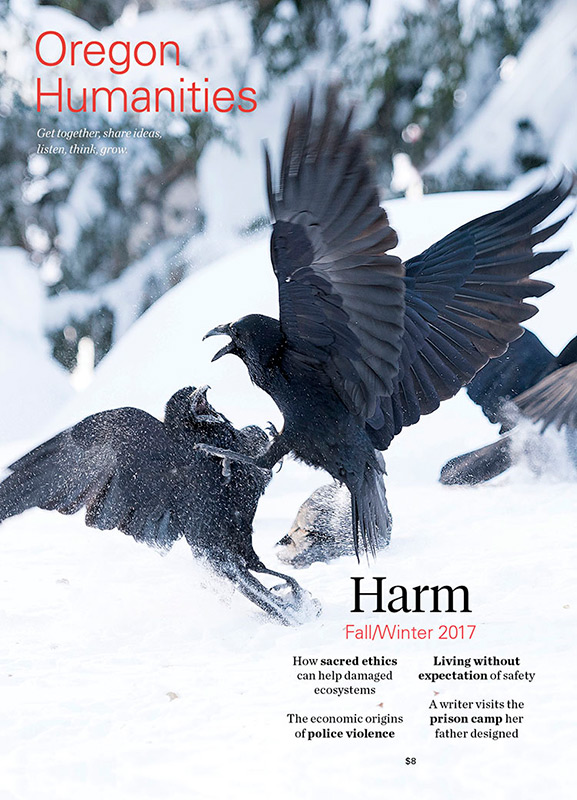 I've been a subscriber to Oregon Humanities for over ten years.  When they called to ask permission to use a Raven photo for their front cover, I was thrilled.  This image, Backyard Brawl, was chosen to illustrate their Fall/Winter 2017 edition, themed Harm.  
Special thanks to Portland, Oregon's Blue Sky Gallery.  A representative from Oregon Humanities found this Raven image at a small exhibit I had there.
Copyright Adam Bacher.  All images and content are registered with the US Copyright Office. Absolutely no usage without prior consent.